All you need to know!
Our 5 Step Process: BuildingSafe, Building Wraps.
Our experienced project team will talk you through a 5 step qualification process in the production of building wraps, scaffold & mesh banners, perimeter site hoardings, health & safety & way finding signage. All materials and fixings are fire rated, legally complaint & certified to be BuildingSAFE.
1. Project Brief
Our experienced customer services staff will review your requirements, from concept and artwork creation to full scale reproduction of any image for single elevations, returns or full wraps. We provide a turnkey service which includes project management, production and installation.
2. Initial Estimate
We will provide a detailed estimate of all costs to include, artwork processing, production, fabrication, installation, access equipment, maintenance and removal.
3. Site Survey
During a site survey we will consider building type, listed, grade 2, high rise & many other types of building. We consider the duration of the installation, location (wind load) type of installation, material suitability (tensile fabric strength), installation method E.G. fitted direct to building, scaffold or mounted frame. Site access, traffic control, health & safety and methodology of the installation. Access equipment, labour requirements, ongoing maintenance and removal. Preparation of method statement and risk assessment.
4. Installation
MediaCo provide a turnkey service. Our experienced installers will manage the process to successful completion, providing comprehensive insurance cover at all times .
5. Maintenance & Removal
For installations over 6 months we recommend a regular maintenance to removal programme – BuildingSAFE ™
Get In Touch
Front Lit building graphic & frame

Full colour digitally solid vinyl printed banner, fabricated to fit to a steel perimeter fixing frame, the image is front illuminated

Front Lit building graphic & frame

Full colour digitally solid vinyl printed banner, fabricated to fit to a steel perimeter fixing frame, the image is front illuminated

Front Lit building graphic & frame

Full colour digitally solid vinyl printed banner, fabricated to fit to a steel perimeter fixing frame, using bungees the image is front illuminated

Front Lit building graphic & frame

Full colour digitally solid vinyl printed banner, fabricated to fit to a steel perimeter fixing frame, using bungees the image is front illuminated

BuildingSAFE building wrap

Full colour digitally solid vinyl printed banner, fabricated to fit to a steel perimeter fixing frame, using bungees the image is front illuminated

Front Lit building graphic & frame

Full colour digitally solid vinyl printed banner, fabricated to fit to a steel perimeter fixing frame, using bungees the image is front illuminated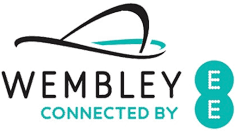 Donec maximus mi scelerisque, tempor est vel, cursus tellus. Suspendisse sed condimentum turpis. Lorem ipsum dolor sit amet, consectetur adipiscing elit. Maecenas dolor nisi, auctor tempor leo nec, viverra sollicitudin erat. Sed lacinia, nibh in euismod accumsan, ipsum dolor mattis diam, vitae lobortis libero enim nec diam. Vestibulum nisl nisi, ornare eu sollicitudin eget, dapibus […]
Reviews 4 Test
Donec maximus mi scelerisque, tempor est vel, cursus tellus. Suspendisse sed condimentum turpis. Lorem ipsum dolor sit amet, consectetur adipiscing elit. Maecenas dolor nisi, auctor tempor leo nec, viverra sollicitudin erat. Sed lacinia, nibh in euismod accumsan, ipsum dolor mattis diam, vitae lobortis libero enim nec diam. Vestibulum nisl nisi, ornare eu sollicitudin eget, dapibus […]
Reviews 3 Test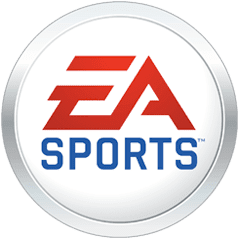 Donec maximus mi scelerisque, tempor est vel, cursus tellus. Suspendisse sed condimentum turpis. Lorem ipsum dolor sit amet, consectetur adipiscing elit. Maecenas dolor nisi, auctor tempor leo nec, viverra sollicitudin erat. Sed lacinia, nibh in euismod accumsan, ipsum dolor mattis diam, vitae lobortis libero enim nec diam. Vestibulum nisl nisi, ornare eu sollicitudin eget, dapibus […]
Reviews 2 Test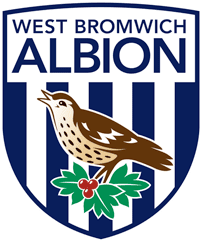 Lorem ipsum dolor sit amet, consectetur adipiscing elit. Quisque ultrices lobortis viverra. In fermentum sapien quis dolor consectetur congue nec id est. Etiam id blandit erat. Integer fermentum placerat facilisis. Pellentesque tempor leo et lectus interdum, ac posuere nulla ultricies. Phasellus et dui eu ex cursus porta. Maecenas in lectus in turpis elementum ornare vel […]
Review 1 Test
Latest News
Latest News