Using the latest digital print and finishing technology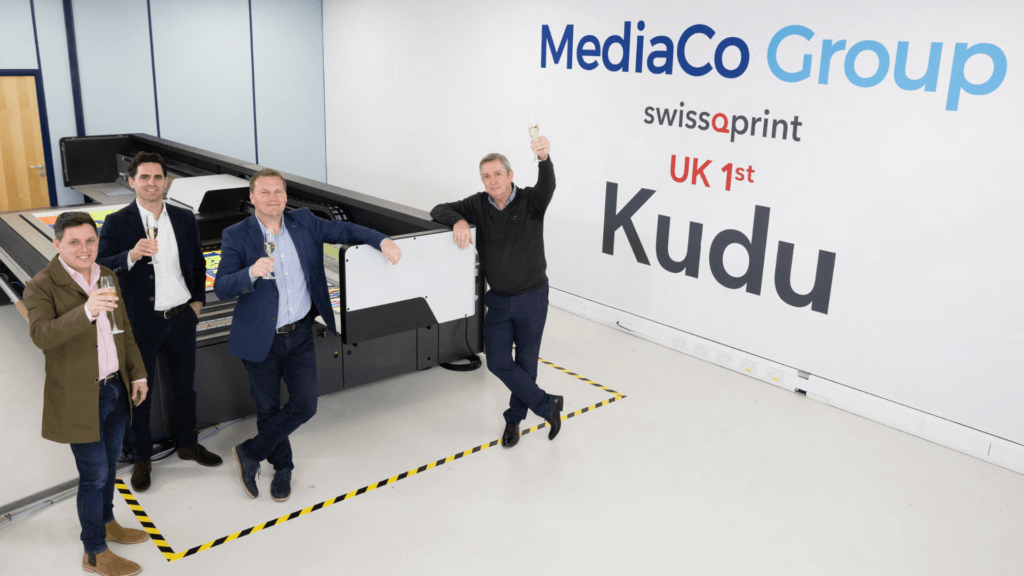 UK's 1st swissQprint KUDU

Our 3.2×2 meter true flatbed Kudu combines high volume production with precision and 10 colour channels print flexibility. Offering three rows of print heads that deliver a print resolution of 1350 dpi and an output of up to 304 square meters per hour.
The Kudu's extensive colour options, from the ability to print 2 pt text sizes to the opportunity to add texture with up to five layers of print, alongside gloss, satin or matt spot clear varnishes.
Our Kudu is a one-of-kind machine that displays neon ink clearly and precisely, offering our clients the best in printing technology.
Small, large & super large format

High speed print and finishing technology ensures we maintain the highest image quality at all times for one off or high volume orders. The UK print industry has experienced over recent years a continued trend towards print on demand, reducing lead times.
Our approach has been to invest in ultra fast digital technology which maintains the highest print quality. At the same time, we expanded our operational hours to 24 hrs daily. Ensuring that we can at all times respond to customer requirements without delay or hesitation.
UV, solvent and dispersible dyes, in 4, 6, or 8 colour ink formulations are used in the production of an unrivalled range of printable materials. Pushing the boundaries of print, we produce market leading: day to night (1,2,3 or 5 layer prints) at any scale, colour accurate gold on fabrics surpassing customer expectations.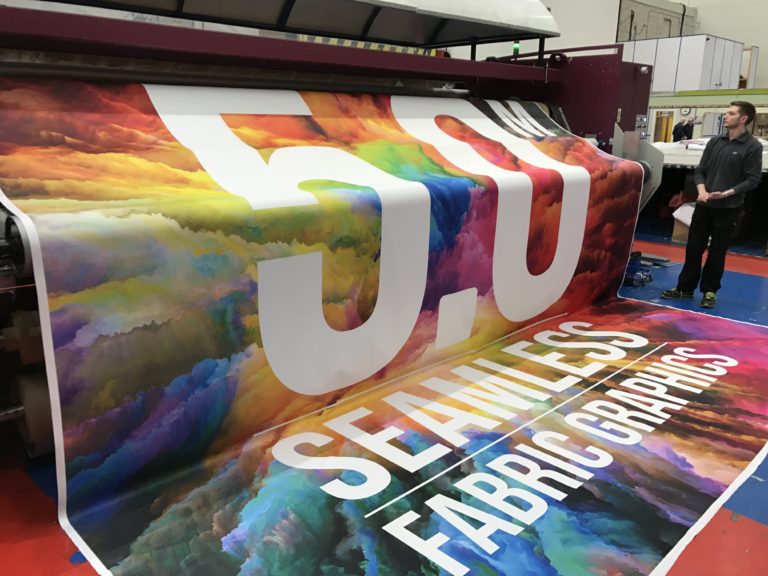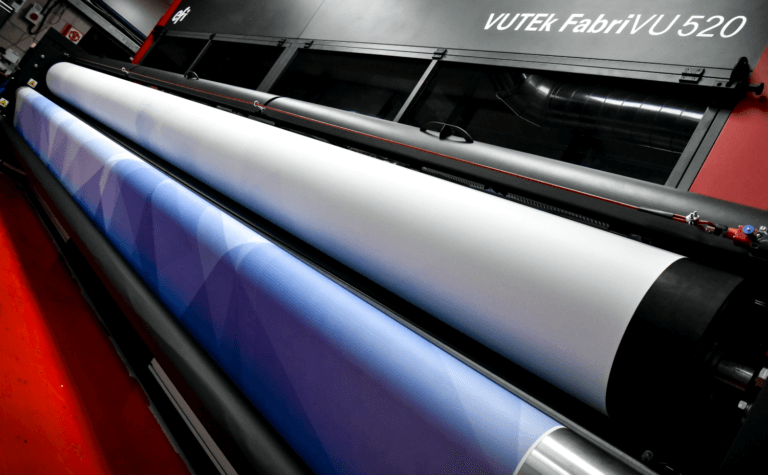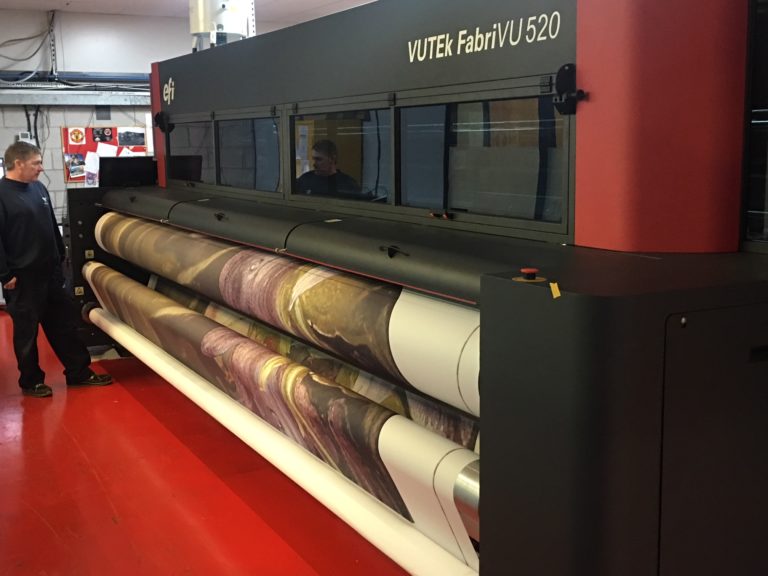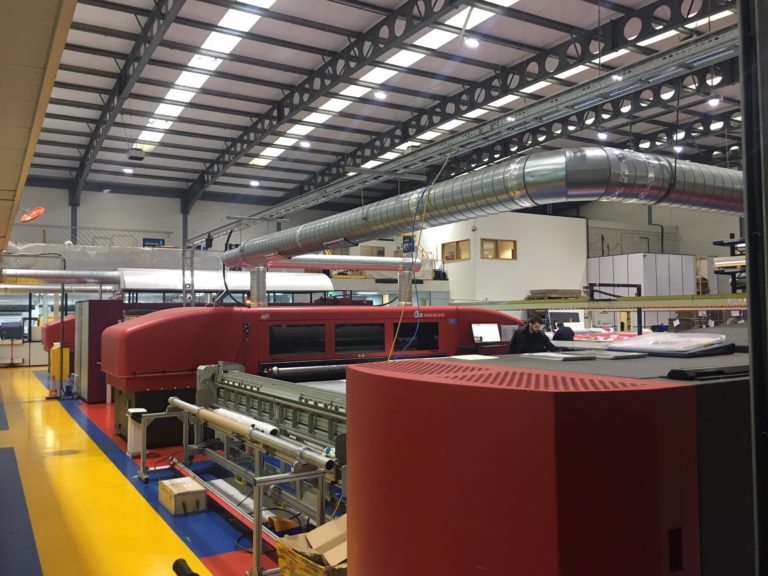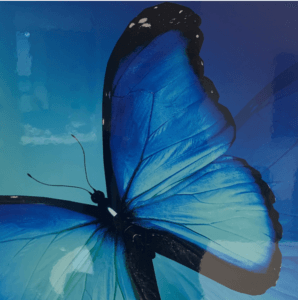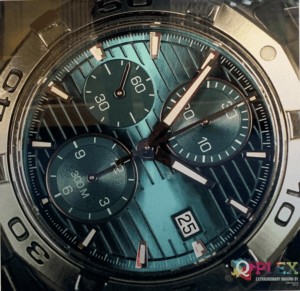 Our 360 degree display graphics concept fulfilment capabilities to deliver stunning 2D or 3D, illuminated or non illuminated displays. Additional finishing services include film or liquid lamination of graphics.
Also, QPLEX Signature Imaging on to clear or white gloss aluminium, mdf or natural wood. Another value added finishing includes: film or liquid lamination to provide extended UV, anti-graffiti or anti-microbial protection. Making it the ideal finishing for images used externally on high traffic areas.
We provide a concept to installation by combining the most advanced digital print and CAD based finishing technology. Our production service includes stunning profile cut acrylics, dibond, foamex, reboard, fabrics. All enhanced by single, double, 3 or 5 layer printing. 
CAD based cutting provides: pin point accuracy in the cutting, routeing of many printable materials. Also, to ensure that repeat orders can be regenerated, CAD based cutting includes a trusted library of historic cut files.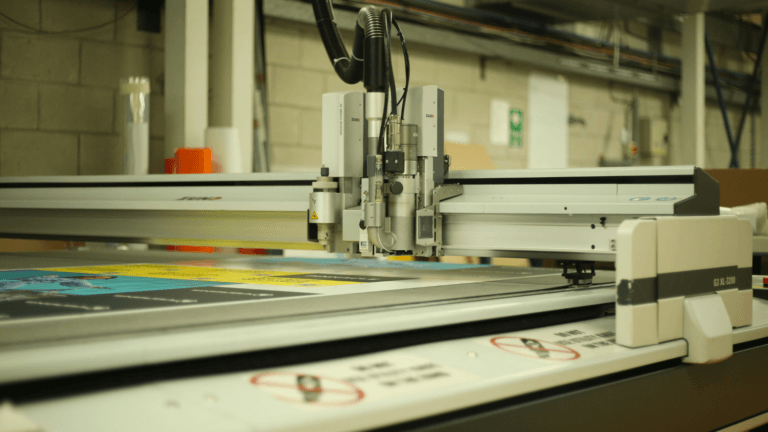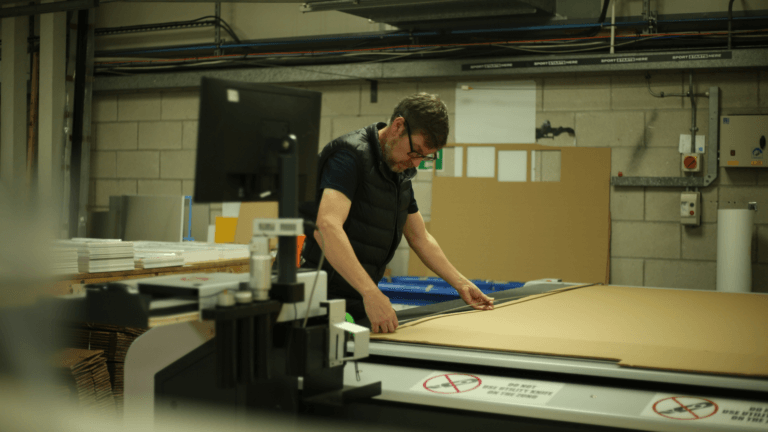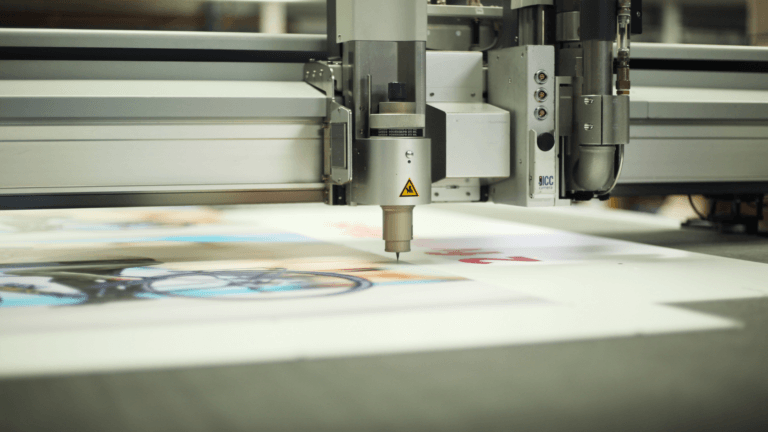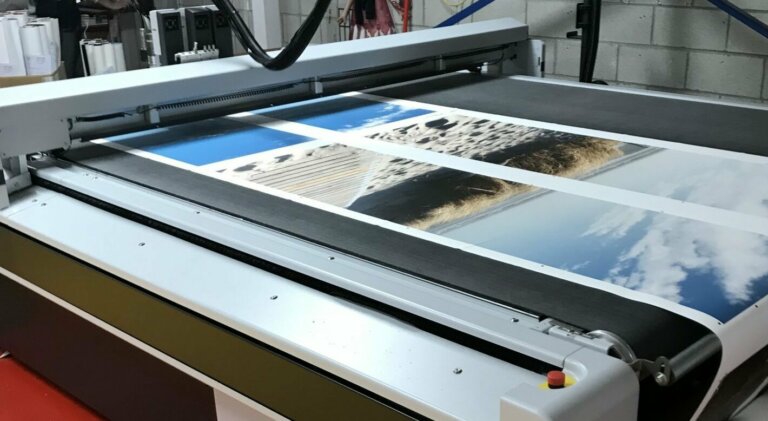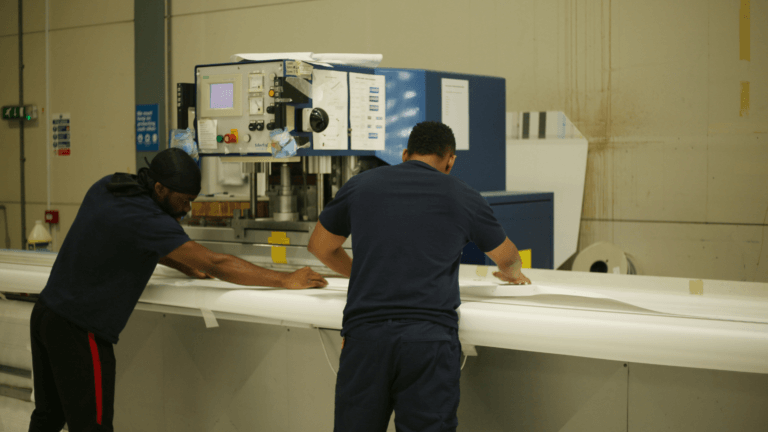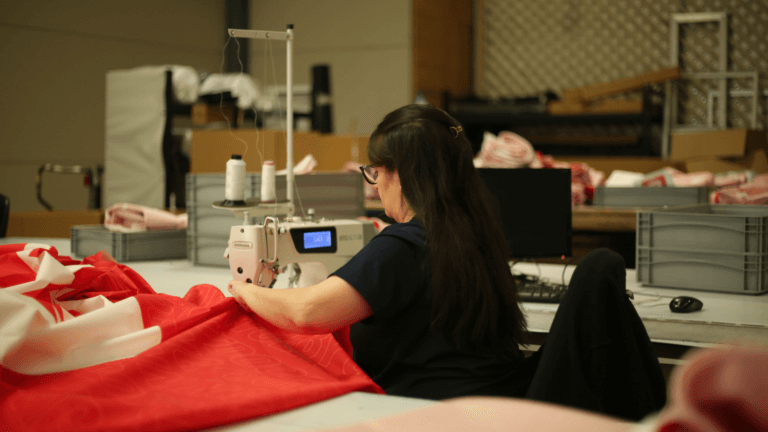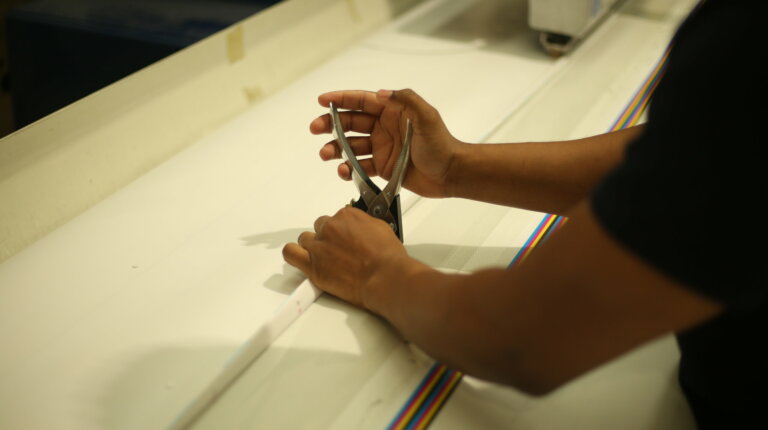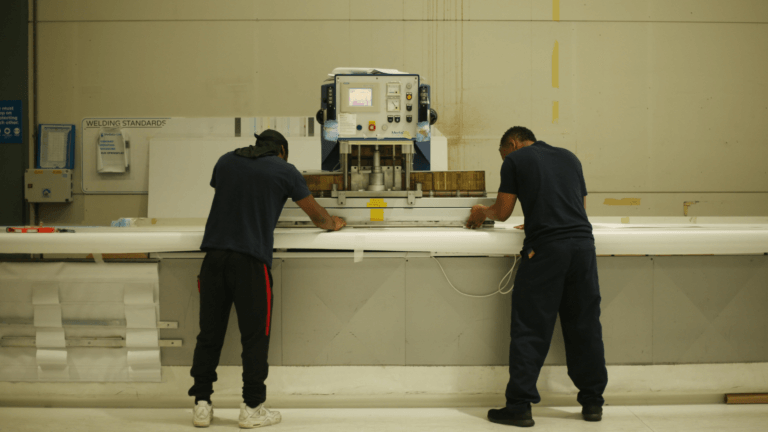 Sewing, Joinery and Welding

We have added, sewing, joinery and metal working capabilities so that images can be tested or fitted to timber, aluminium, 2D or 3D structures, banner stands, modular or portable frames. Hot air or high-frequency welding is used to create pockets, reinforce hems and seams in the production of display banners and giant building wrap.
We have installed a fabric tension wall to test our fabric graphics for print quality as well as tension and crease prior to shipping. Adding to our augmented services, we have created giant LED and fluorescent light walls to test PMS accuracy of images for frontlit or backlit applications.